The Bride and Groom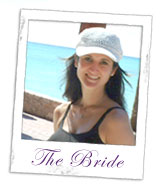 Neille moved to Atlanta in 1997 after graduating from Ithaca College. In 2000, she earned her Masters Degree in Information Technology and worked as a web developer for five years. In 2006, she started a new job in sales selling software. She enjoys cooking and building websites!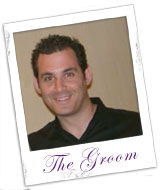 Lane is a small business owner who graduated from Arizona State University. He lived in Los Angeles and Houston before relocating to Atlanta. He loves the outdoors and spending time with their dog Jersey.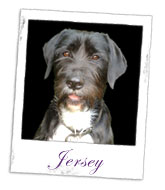 Meet Jersey - the V.I.P. in the Rechter/Kommer home!! We rescued Jersey in June 2004 and she immediately became part of the family. Jersey, now 2 years old, is still hoping that she gets an invitation to the wedding!!